Assault Family Violence Guide
Our office has handled hundreds of Assault Family Violence cases in Travis County. These are the most important things for you to do while the case is pending:
FOLLOW YOUR BOND CONDITIONS
In addition to the standard court date appearance requirement, some bonds have "stay away" conditions or have an Emergency Protective Order. Make sure you understand the rules set out in your bond paperwork. Those rules can only be waived or modified by the judge. If you are caught violating your bond conditions, you may end up in jail and the prosecutor and judge will never trust you again. Any violation of your bond conditions will likely make the outcome of the case much worse. If you have any questions about what is permitted, contact us.
BE OPEN TO COUNSELING
Virtually no assault family violence cases get a good result (dismissed) without some type of counseling. The only scenario where assault cases are resolved without counseling is if you are willing to take a conviction and go to jail or we win a jury trial. It is your choice, of course. However, my advice is that we try to get the case dismissed with counseling first. We always try to negotiate for the minimum counseling, but most assault cases require a BIPP Class. While counseling is almost always resisted by our clients at first, they usually end up being happy that they did it. Even if you don't think you *need* counseling, it usually ends up being valuable. You could also end up helping other people in the class.
REMEMBER THAT THE PROSECUTOR IS GOING TO CALL THE OTHER PERSON IN 3-5 MONTHS
When the prosecutors start to work on your case, they will call the CW (Complaining Witness… or in their view, the "Victim") and ask how things have been since the arrest. It is very important for your case that the CW does not have additional bad things to tell them about you. This means that you MUST be on your best behavior while this case is pending. *IMPORTANT* You cannot pressure the CW on what to tell the prosecutor. This is Tampering With a Witness, which is a felony. My point is this… do not do anything that you wouldn't want the prosecutor to know about.
WORK ON YOUR MENTAL AND PHYSICAL HEALTH
You should do everything to get in the best mental and physical shape while the case is pending. Eat better. Start working out. Quit alcohol. Address any issues that you suspect are holding you back. Document the things that you do so that I can show the prosecutor what you've accomplished.
FOCUS ON YOUR career. FIND A NEW JOB IF your current job IS not right for you
Are you happy with your job? Is your job healthy for you? Put extra focus on your career.
ORGANIZE YOUR FINANCES
Start using financial budgeting software. Get organized.
CONSIDER PRIVATE COUNSELING
Our clients often choose to seek private counseling in addition to the counseling required by the court system. I highly recommend this because anything that helps you will be useful in our negotiations. Couples counseling is acceptable if both parties want to do it. However, couples counseling is not necessarily better than individual counseling. You should do whatever counseling feels right for your situation. If finances are an issue, check to see if your job or insurance provides help.
CHOOSE A NEW AMBITIOUS LIFE GOAL
Now is the time to focus on a positive vision of your future. Watch this video about our philosophy.
TRUST US
We will do everything possible to minimize the impact of this case. We know that you want the case dismissed as fast as possible. But please remember that the court system moves slowly. We can't make prosecutors and judges do things that they aren't ready to do. We have represented people with assault cases for 35+ combined years… we really know how to do this.
READ EVERYTHING WE SEND YOU. ACCOMPLISH THE TASKS AS SOON AS POSSIBLE
Click on all the links. Mark things as completed on your Action Plan.
CONTACT US WITH ANY CONCERNS
If you start to feel anxious or uneasy about the process, contact us. Our goal is 5-star customer service. Please help us accomplish that by letting us know if you have any problems.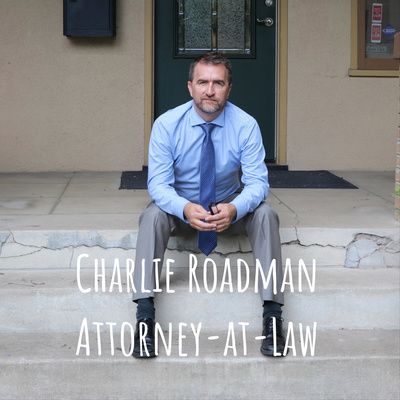 An Interview With Austin family violence Attorney Kiele Pace.
This interview discusses what to expect after an arrest and offers advice on what to do while the case is pending.