CES Mental Health Screening
WHAT IS A MENTAL HEALTH SCREENING?
It is a requirement that you be evaluated by counselors for any possible mental health issues. In most situations the screening is required because you mentioned a diagnosis in the CES evaluation. Or they suspected an issue.
WHAT WILL I HAVE TO DO?
You need to schedule a screening with one of the agencies on this list.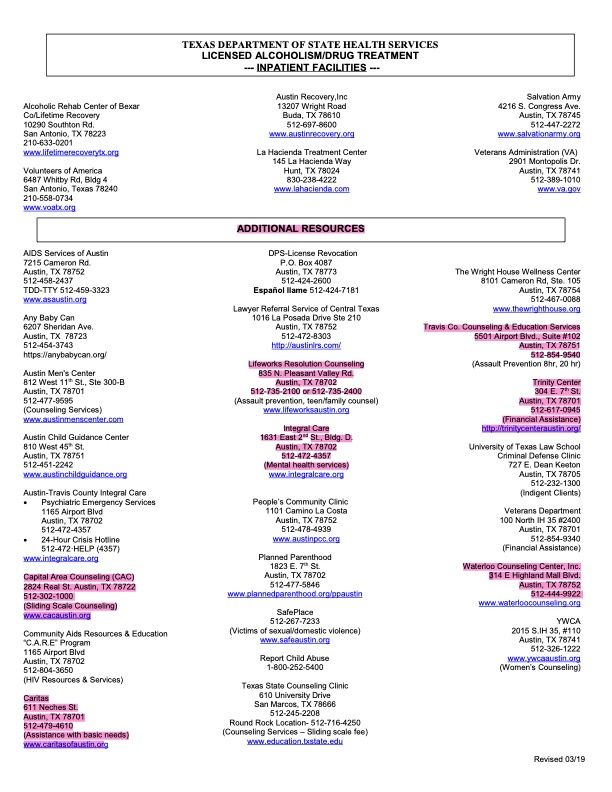 THIS IS THE LIST OF COUNSELORS THAT DO THE SCREENING (HIGHLIGHTED IN PINK). YOU CAN DOWNLOAD THE ACTUAL PDF AT THE BOTTOM OF THIS PAGE.
WHAT WILL I HAVE TO DO AFTER THE SCREENING.
In most cases you will be required to continue with any recommendations made by the counselors.
I STILL HAVE QUESTIONS.
No problem. Give us a call – (512) 472-1113 – we're happy to answer any questions. Or you can e-mail us.