The Good guy/gal packet: Mitigation Documents FAQ
Charlie Explains the good guy/gal packet
WHAT IS THE "GOOD GUY/GAL PACKET?"
Documents that are useful in plea negotiations to convince the prosecutor to be lenient. They are also called "mitigation documents."
WHAT WOULD THOSE BE?
There are many different types of mitigation documents. Here are 16 types:
1. Proof that you have a job (with a description of your responsibilities). This can be any type of document (screenshot from website, pay stub, etc.)
2. Letters of recommendation. Two or three is enough.
3. Medical records that are relevant to the offense.
4. Pictures of awards you've received.
5. Proof that you've been to counseling (either a program or private individual counseling).
6. Pictures of you doing something interesting or charitable.
7. A family picture (no alcohol in picture, please)
8. Transcript of recent grades or enrollment in school.
9. Proof that you are looking for a better job.
10. Documentation that shows a significant life improvement.
11. Proof that you've started exercising.
12. A link to artwork that you are working on.
13. Proof of your hobby or hobbies.
14. Documents that show that you are making progress towards a goal.
15. An essay (2-3 pages) about your life and goals. Include any hardships, but make sure you don't blame other people. Don't complain about how much money the arrest has cost. End on positive life goals.
16. If you are not a U.S. citizen, any immigration documents that clarify your status and show the risk of being convicted.
CAN'T I JUST TELL YOU ABOUT THOSE THINGS AND YOU TELL IT TO THE PROSECUTOR?
No. The prosecutor needs documentation of everything.
WHY?
Because prosecutors know that defendants don't always tell their defense attorneys the truth. The prosecutors include any documents we provide in their files.
WHY DO MITIGATION DOCUMENTS HELP?
We are always try to convince the prosecutor that whatever happened that caused you to get arrested won't happen again. There is no way to absolutely prove what will or won't happen in the future. We try to show them that you are going to be too busy being a good citizen and accomplishing goals to have time to get in trouble again.
WHAT IF I'M NOT SURE IF THE DOCUMENT WILL HELP?
Send it to me anyway. If I don't think it is useful, I won't show it to the prosecutor.
HOW DO I SEND YOU THINGS?
People usually send pictures. Just make sure they aren't blurry. Email them to us at CHARLIE@ROADMANESPIRITU.COM. Some clients share a cloud folder (Dropbox, Box, Onedrive) with the documents.
DO THE DOCUMENTS NEED TO BE "OFFICIAL"? LIKE AN OFFICIAL TRANSCRIPT?
No. A screenshot is fine. As long as the document (or image) is real, it will work.
WHAT IF I'VE DONE A LOT OF THINGS IN THE PAST?
Great. Give us proof of that. But also do things while the case is pending. The prosecutors are (understandably) more focused on what you have done since the arrest.
I STILL HAVE QUESTIONS.
No problem. Give us a call. 512-472-1113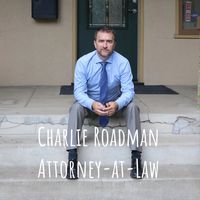 Building a Good Guy/Gal Packet: What it Should Include
Listen to Charlie discuss the Good Guy/Gal Packet on his podcast.