What is the DWI Pre-Trial Diversion (PTD) Program?
It is a year-long program for first time offenders that will result in a dismissal of your DWI case and allow you to expunge the arrest immediately after the completion of the program.
The Timeline of the DWI Pre-Trial Diversion Program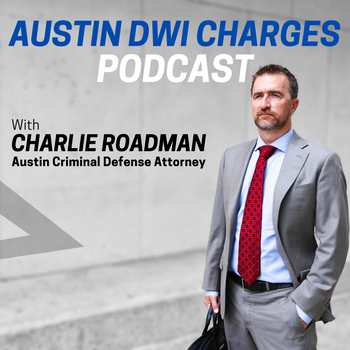 Travis County Pre-Trail Diversion Program
Listen to Charlie and Mary Ann discuss the DWI Pre-trial Diversion Program.
WHO IS ELIGIBLE?
The County Attorney will review each applicant on a case by case basis. However, if you are a first time offender with either no collision or a single car collision, and your BAC is less than .20, you have a good chance to get in. They are not accepting DWI 2nd cases or DWIs with a BAC over .20, They also will not accept people with serious drug/alcohol issues.
WHAT DO I HAVE TO DO DURING THE YEAR?
You must use an alcohol monitor for a minimum of 6 months (at your expense), complete the recommended counseling classes, and do 25 hours of community service. You can choose either the Ignition Interlock Device (our recommendation) or the Portable Alcohol Monitor. You are not allowed to drink alcohol and must remain drug free for the year. And, obviously, you cannot get arrested for anything else.
When does the program start?
The PTD Program starts when you sign the contract. However, even before you sign the contract, make sure that you do not have any alcohol violations - they will hold these against you. In other words, the program begins before it "officially" starts.
HOW LONG IS THE PROGRAM
It is technically 1 year. However, if you complete all the requirements and have no violations, they will "graduate" you from the program (and dismiss your case) at roughly 6 months. In reality it will likely be a bit longer than 6 months.
Will I be able to get the IID removed exactly at 6 months?
No. You should plan to have the IID for 7-8 months total. This includes a few weeks before the program starts and a few weeks after it ends (while we are waiting for the Judge to sign the IID removal order). This assumes you have not had any violations, of course.
AM I ALLOWED TO USE MARIJUANA?
HOW MUCH DOES THE IGNITION INTERLOCK DEVICE COST? THE PORTABLE ALCOHOL MONITOR?
Both cost about $90/month plus an installation fee and removal fee (approx. $50). Here is a coupon for a 10% off monthly fee.
THAT SEEMS LIKE A GREAT DEAL.
Yes! The DWI PTD program used to be MUCH more difficult to get into and complete. This is a wonderful opportunity to get a DWI case dismissed (and ultimately expunged). In the 20 years I have been practicing, I have never seen anything like this opportunity.
IS THERE ANOTHER EASIER WAY?
We always look for the easiest way. So, if we have recommended this path, it is the best path (with the least risk). Because this program exists (and is so easy), it is unlikely that prosecutors will be dismissing cases with less requirements. Of course, you can always have a jury trial.
WHAT IF I DON'T WANT A DISMISSAL (AND AN EXPUNCTION) THAT BAD?
If you don't want a dismissal, then there are many other ways we can resolve the case with less requirements. I am happy to discuss all of the options and the consequences of each.
OK. I'D PREFER A DISMISSAL. HOW DO I GET IN THE PROGRAM?
We fill out an application. I have attached it below.
HOW DO I START THE PROGRAM?
You sign a contract with the County Attorney that lists the conditions of the program and install the IID (if you don't have one already). In most cases, we will do a Zoom onboarding meeting. I put a SAMPLE contract at the bottom of this page.
DOES THE PROGRAM COST ANYTHING?
The program itself does not cost anything. But you will need to pay for the alcohol monitor for 7-8 months (approx. $90/month), the CES evaluation ($55), the MADD/VIP class ($25-$60), and any other counseling classes they require (approx. $90-$150).
THAT SOUNDS LIKE A LOT.
It is a bargain for a dismissal.
WHAT HAPPENS IF I GET CAUGHT BREAKING THE NO-ALCOHOL RULE OR GET RE-ARRESTED?
You will be kicked out of the program and must plea to either to "time served" conviction for a DWI or 12 months deferred adjudication on a DWI (with alcohol monitoring for 6 months). This is part of the contract that you sign to get into the program.
WILL THE CASE AUTOMATICALLY BE EXPUNGED IF I COMPLETE THE PROGRAM?
WHAT ELSE WILL I HAVE TO DO DURING THE PROGRAM?
There may be occasional requirements to contact the program managers.
CAN I TRAVEL?
Yes, you can travel if you continue to use the device.
CAN THEY DRUG TEST ME IF THEY SUSPECT I'VE JUST SWITCHED TO A DIFFERENT INTOXICANT?
I STILL HAVE QUESTIONS.
No problem. Give us a call – (512) 472-1113 – we're happy to answer any questions. Or you can e-mail us.
Download the DWI PTD application